Hi, reader!
It's been a while...a LONG while, but I'm just catching up on posts that I forgot to do, but for now, a quick catch up. Last week I presented some films with friends Stanley, Toma, and Tevita (with Kikorangi but he was just for one film) that were submitted from our school for the 2015 Manaiakalani Film Festival.
It was a blast presenting them, and I had a great time! We also presented movies in the evening session, and before the evening session began, me and Stanley decided to take selfies. It was probably two, and we had to hurry since our film was the first film to start the evening, so that brings me to what I did below.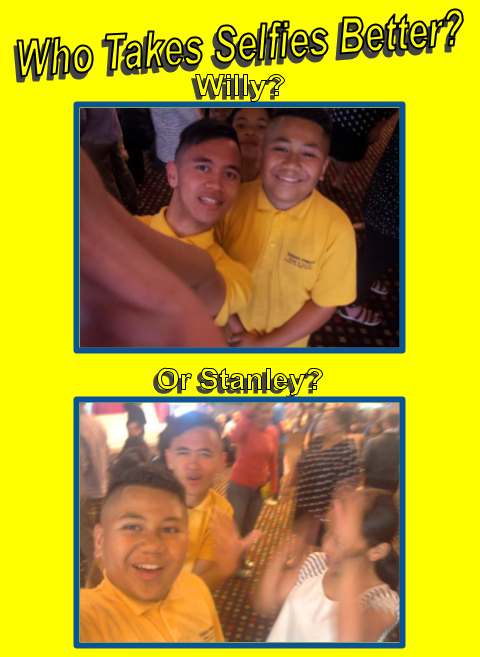 Comment either "Willy" or "Stanley" in the comments below!